Created .Updated .
Architecture
Topic / Favorites list: buildings or architects
Created
. Updated .
Minimalistic home
A 'Simple Modern' Home For A Family In Kansas City
(seen via contemporist.com)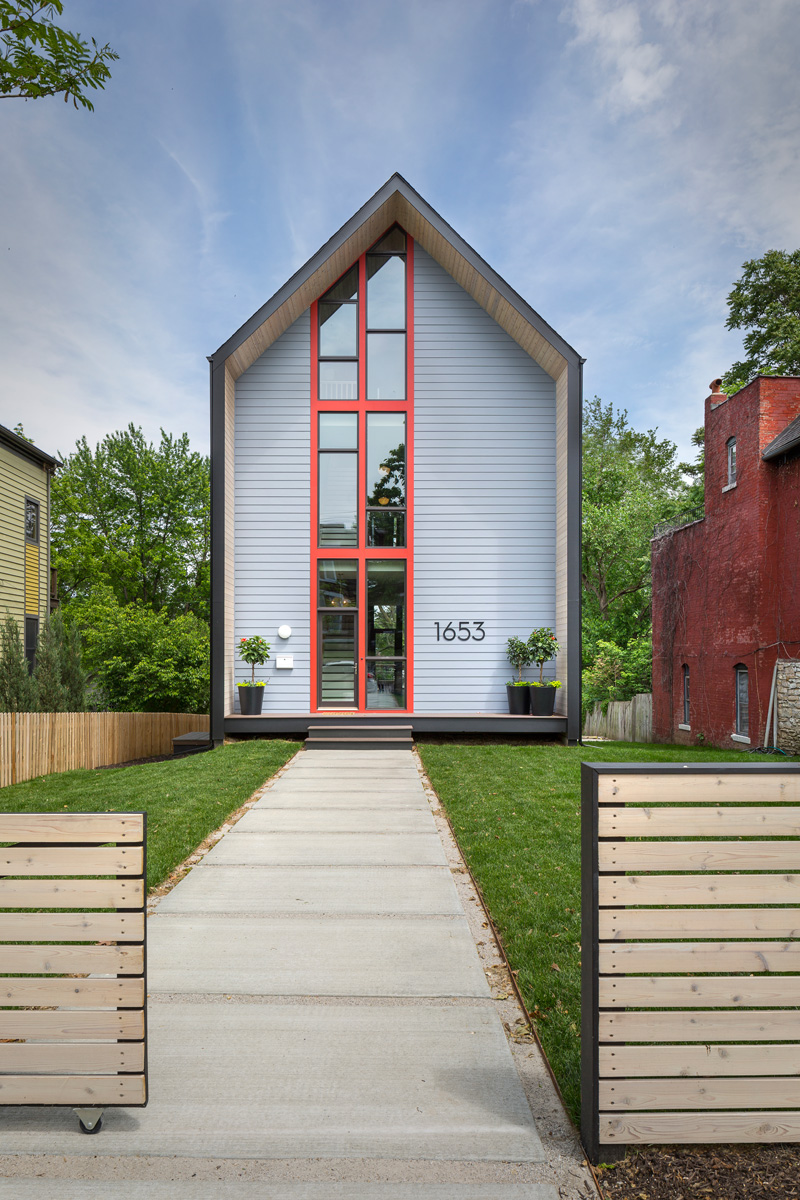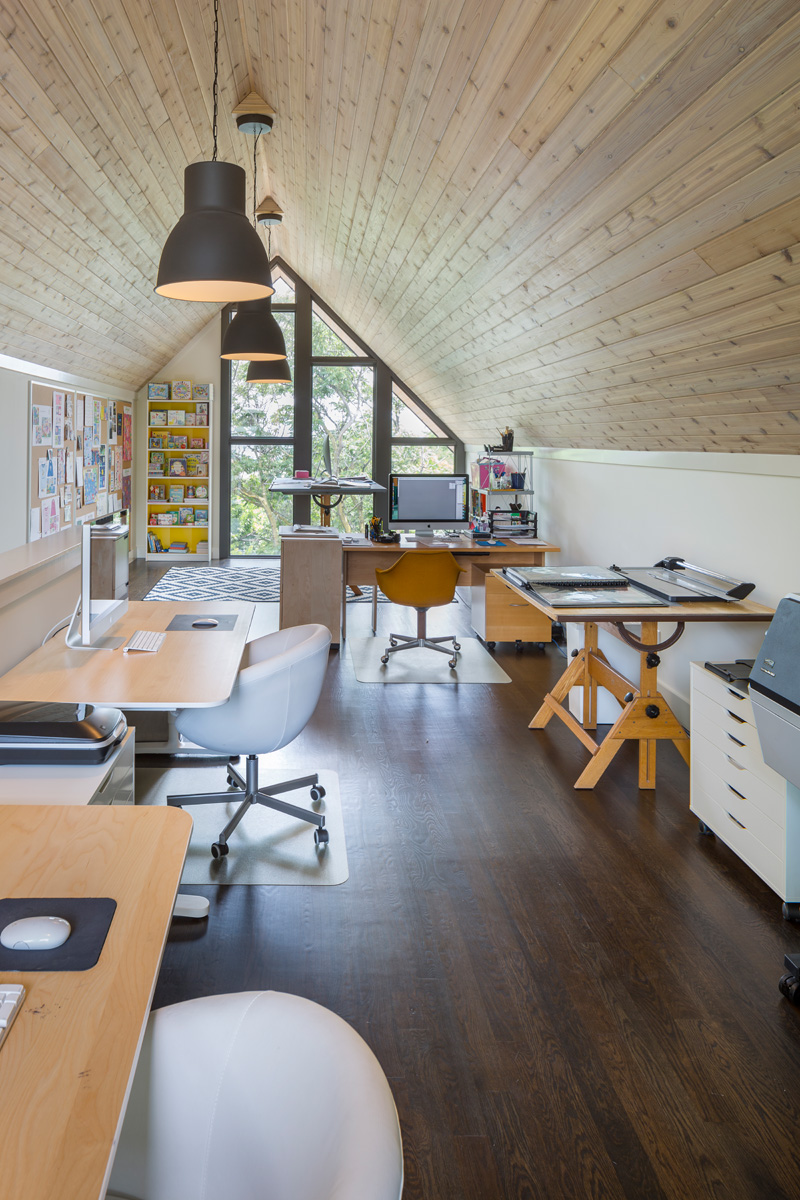 Photography by Bob Greenspan Photography © Bob Greenspan © contemporist.com
Created
. Updated .
Frank Lloyd Wright (USA, 1867-1959)
America's most famous architect, one of the most prominent and influential architects of the first half of the 20th century.
Pure and elegant.

Guggenheim Museum (1955, New-York) (from artnews.com)
Created
. Updated .
Herzog & de Meuron (Swiss architect firm)
Founded in 1978 by Jacques Herzog and Pierre de Meuron, now major figures on the international architecture. They have turned enveloping buildings into an art form. Fascinated by everyday materials, they explore textures, before transforming them into something surprising...
Their vision of architecture is however less concerned with radical innovation than with an uninterrupted and gradual transformation of existing projects.

Prada Store in Tokyo (from numaproject.com)

Walker Art Center's new addition (Minneapolis, USA)

Allianz arena, Munich, Deutschland

Philharmonic Hall in Hamburg, Germany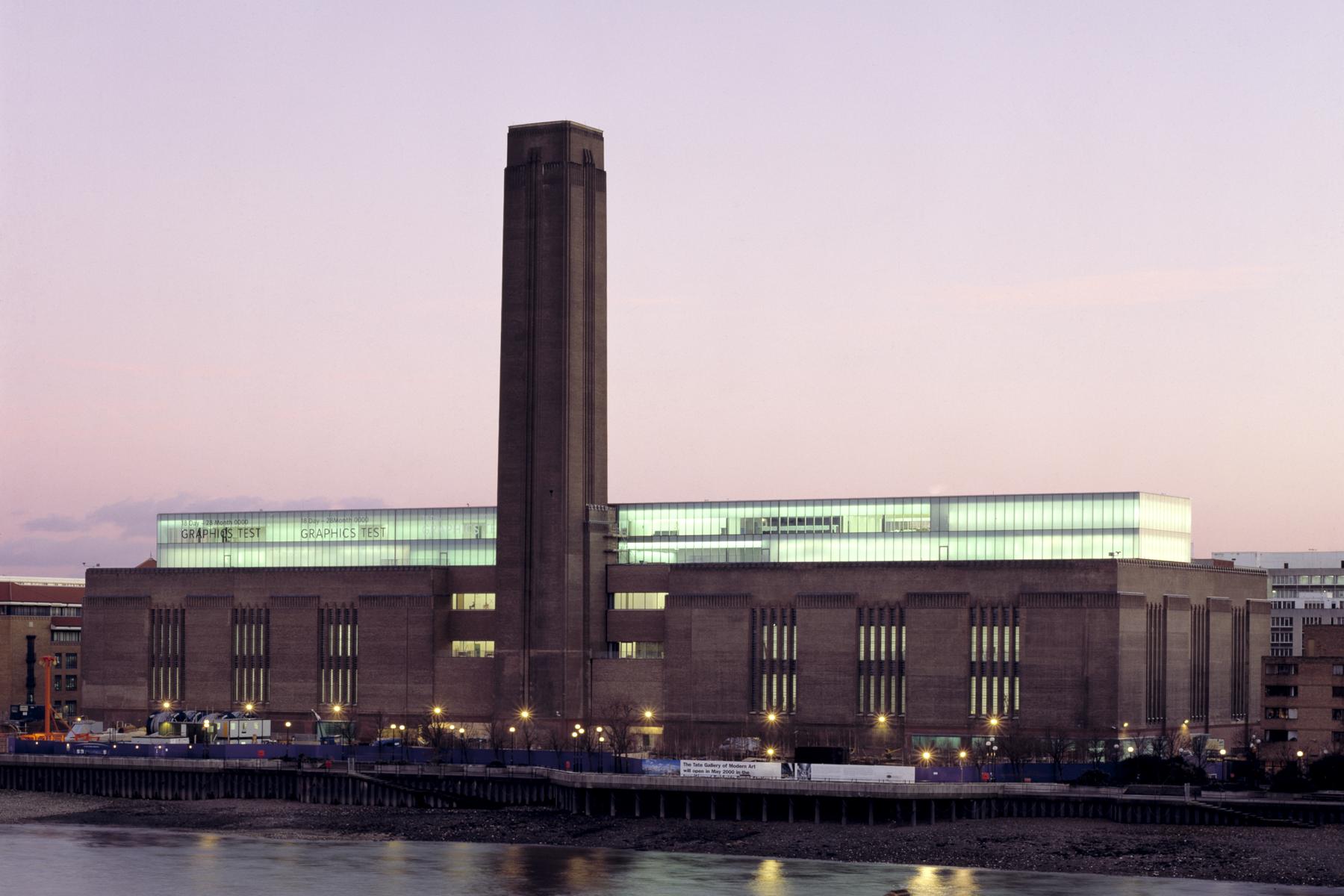 Austere electrical power plant of Bankside, metamorphosed into the daring Tate Modern (London)
Created
. Updated .
Chrysler Building (New-York, 1930)
Tallest brick building in the world (320m), by William van Alen.
Art Deco architecture, the distinctive ornamentation of the tower is based on features that were then being used on Chrysler automobiles.
My favorite classic building.

(from wikipedia)
http://en.wikipedia.org/wiki/Chrysler_building
In 2019, the building is being sold for $150 mln, a fraction of what it fetched a decade ago (because of an expensive ground lease, renovation needs and drift away from Midtown)
Created
. Updated .
Murphy/Jahn, Inc. Architects (USA)
Charles Francis Murphy and Helmut Jahn.
Flamboyant "romantic modernism", glass façades.

Liberty Place (1990, Philadelphia, from pinimg.com)

European union headquarters "Charlemagne building" (1998, Brussels, Belgium)

James R. Thompson Center (1985, Chicago)
http://www.murphyjahn.com
http://www.emporis.com/en/il/im/?id=145521
http://en.wikipedia.org/wiki/Charles_Murphy_%28architect%29
http://en.wikipedia.org/wiki/Helmut_Jahn
Created
. Updated .
Zentrum Paul Klee (Switzerland, 2005)
designed by Renzo Piano (who made centre Georges Pompidou in Paris with Richard Rogers and Gianfranco Franchini); cute!
Paul Klee museum in Bern, Switzerland.
Created
. Updated .
Lloyd's building (London)
by architect Richard Rogers
Ugly, scary but fun!
http://en.wikipedia.org/wiki/Lloyd%27s_building
note: Rogers is now building a new skyscraper in London, on 122 Leadenhall Street (just next Lloyd's building). Completion: 2008. London is really changing face !
http://www.skyscrapernews.com/122_leadenhall.htm
Created
. Updated .
Ricardo Bofill (Spain)
Supposedly postmodern, heavy and almost totalitarian ("nuclear power plant") style architecture! but can't help liking it! Pompously funny.

Groupe architectural du Théâtre (1982, Marne-la-Vallée, ~Paris, France)
Created
. Updated .
30 St Mary Axe - Swiss Re Building (London, 2004)
"The Gherkin" (180 m, steel, aluminium and glass) by Norman Foster and ex-partner Ken Shuttleworth.
A distinctive cone-like shape (to reduce the wind turbulence), environmentally sensitive approach to design, its omplex facade lets in air for passive cooling and then vents it as it warms and rises.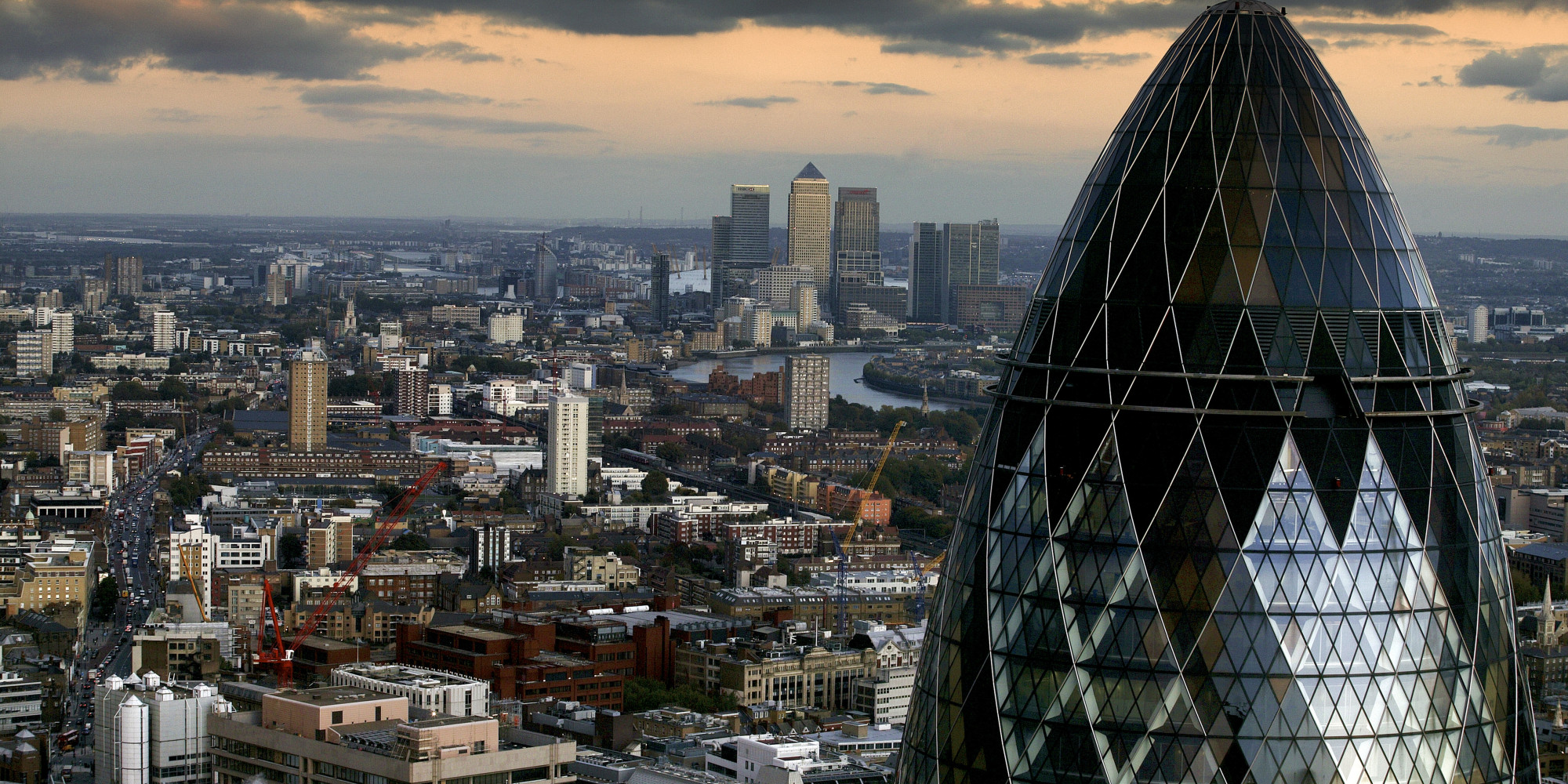 (from huffpost.com)
http://en.wikipedia.org/wiki/30_St_Mary_Axe
n.b. Foster's Al Faisaliyah Center building is "funny" too (first skyscraper built in Saudi Arabia)
Created
. Updated .
Ieoh Ming Pei (China/USA)
Pei Cobb Freed & Partners

Bank of China (Hong Kong)

Pyramide du Louvre (Paris)
Created
. Updated .
Frank Gehry (USA)
US architect (Canadian born); sculptural approach to building design. He is best known for building curvaceous structures, often covered with reflective metal. A modern architectural icon and celebrity!
Too famous, too spectacular (vulgar?) architecture, but entertaining!

Guggenheim Museum (Bilbao, Spain)(from wikimedia.org)
Created
. Updated .
Filippo Brunelleschi (Italy, 1377-1446)
Florentine renaissance sculptor, mathematician, engineer and architect who established new classic canons of serene rhythms, clear geometry, and symmetry. Also credited to have invented perspective, which revolutionized painting (his mathematical work led to the invention of linear perspective).

Santa Maria del Fiore "Duomo" (Florence, -1436)
http://en.wikipedia.org/wiki/Santa_Maria_del_Fiore
Created
. Updated .
Gothic architecture
Gothic architecture (wikipedia)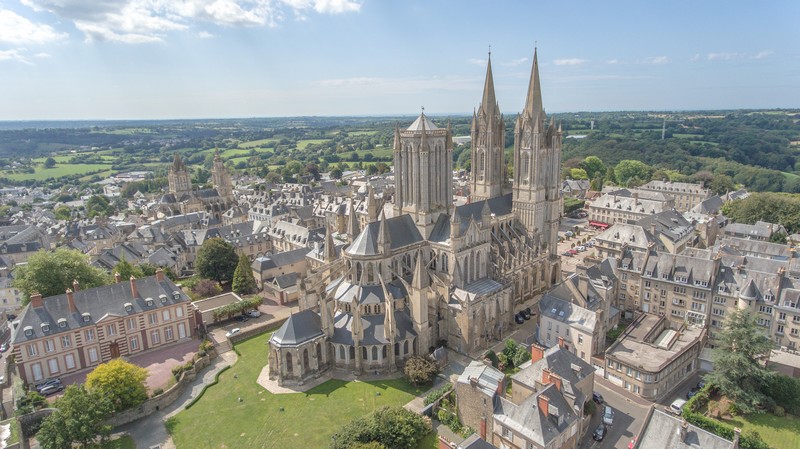 Cathedral de Coutances, France
Created
. Updated .
Imhotep (Egypt, 2687-2668 BC)
(Immutef, Ii-em-Hotep)
A wizard, and the first architect and physician known by name to written history!
Two thousand years after his death, his status was raised to that of a god!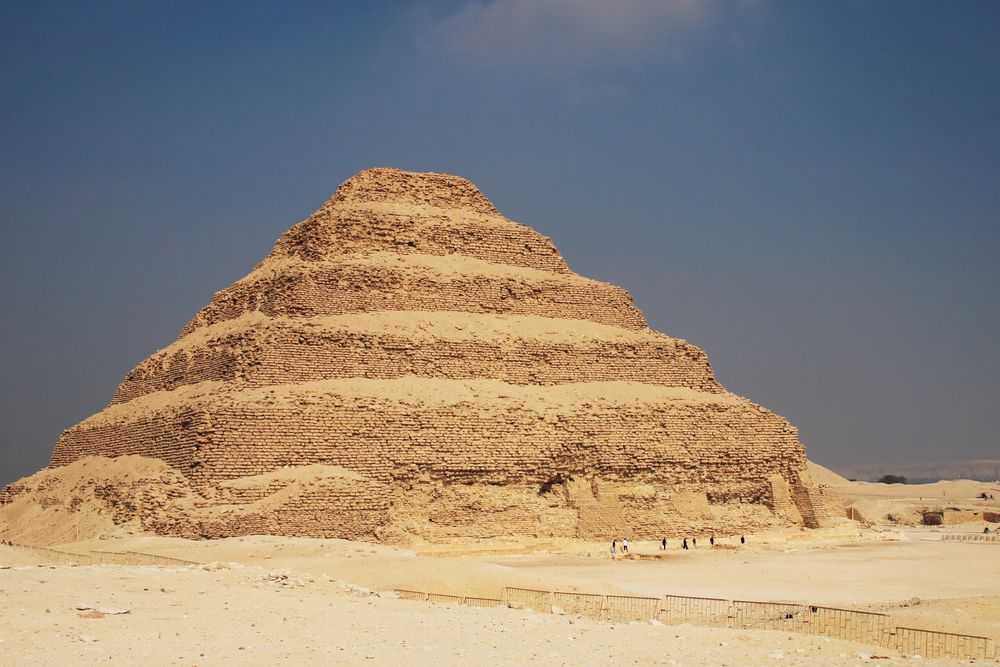 Pyramid of Zoser (27th century BC, Saqqarah, Egypt)
http://en.wikipedia.org/wiki/Pyramid_of_Djzos%C3%A8r
Created
. Updated .
Antoni Gaudi (Spain, 1852-1926)
Catalan architect famous for his unique 'baroque' 'organic' style.
Over the top, gaudy? (...), too famous? but enjoyable.

Casa Batlló (Barcelona)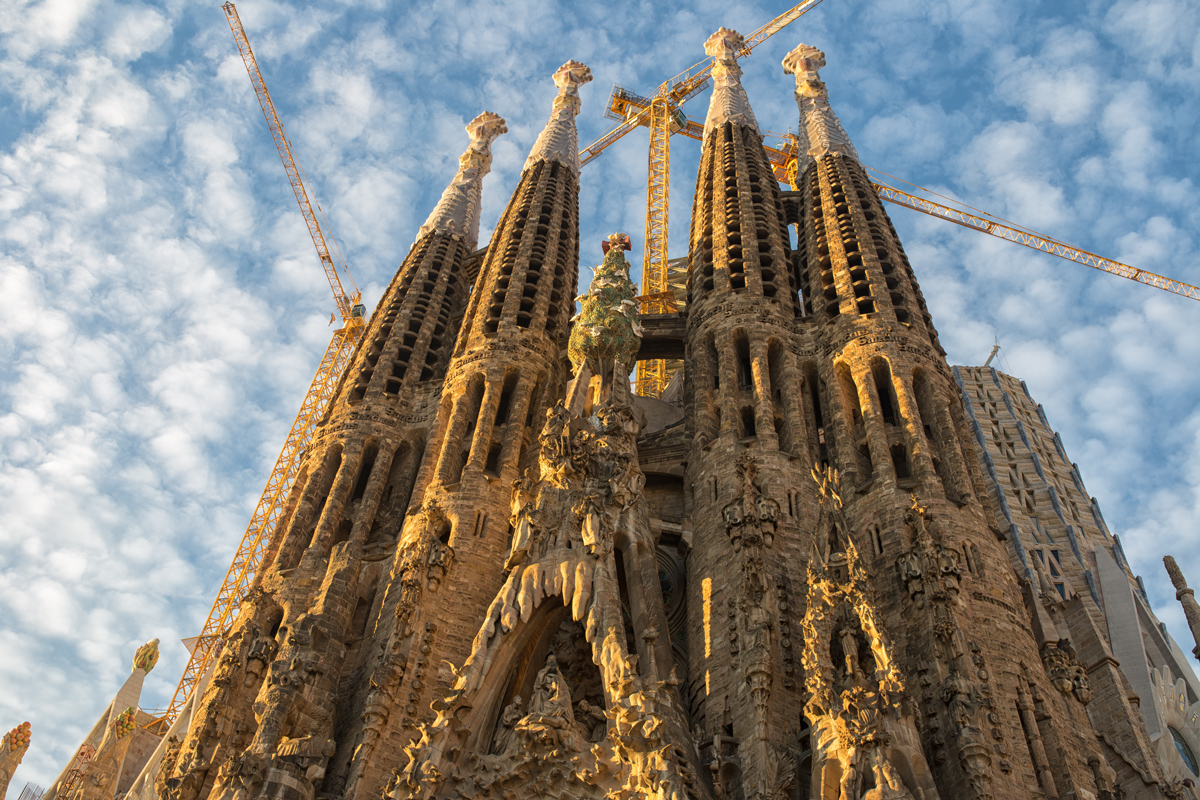 Sagrada Família (1883 - unfinished!, Barcelona, Spain)
http://en.wikipedia.org/wiki/La_Sagrada_Familia
n.b. The actual unfinished Sagrada Família looks less ugly than the planned full "version" (design based on reconstructed versions of the plans that were burned in a fire as well as on modern adaptations) that has an additional central tower "head" that will dwarf all the rest.
Created
. Updated .
Misc./temp.